Catering for a Smaller Crowd or Family
Fewer than 40 Guests? Order from your closest Calypso Café!
From Meat Eaters to Vegans and even Guests with dietary restrictions, keep Everybody Happy with Calypso! See our Menu Icons and Allergy- Friendly Easy Order Brochure or visit our Nutrition Page for complete, detailed information.
Click Here for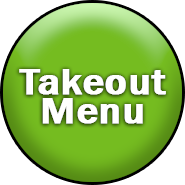 FEEDING A FAMILY?
Family Specials Serve 3-4. Add 1 House Salad or 2 Muffins or 2 Buns or 2 Wheat Rounds, 2.38; Add House salad for 4, 7.92
FAMILY SPECIAL PULLED BBQ WHITE 22.52
1 pound pulled BBQ white chicken with 4 oz. extra sauce, 2 pints side items.
FAMILY SPECIAL WHOLE CHICKEN  22.52
1 whole chicken (quartered or whole) with sauce and your choice of 2 pints side items.
VEGETARIAN FAMILY SPECIAL  18.54
Your choice of 4 pints of side items. Add House Salad for 4, 7.92.
FEEDING A SMALL CROWD? (up to 40 guests, call in advance)
CHICKEN FEAST FOR 10  71.40
3 pounds pulled BBQ white chicken OR 3 Rotisserie Chickens with Sauce and 6 pints of side items. Add 1 house salad or 2 muffins or 2 buns or 2 wheat rounds, 2.38; Add ouse salad for 4, 7.92.
SALAD FEAST FOR 4 TO 40 10.30 – 10.76/person
Our famous Entree Salads served Buffet Style
Lucayan Salad with Muffins 10.76 per person or Black Bean Salad 10.30 per person (Add 2.01 per guest for white meat on Black Bean Salad)
COMPLETE YOUR FEAST OR BUILD YOUR OWN:
FRUIT TEA or UNSWEETENED ICED TEA (serves 10) 8.01/gallon
DESSERT BARS 1.97/bar
Chocolate Mint, Carrot, or Calypso
SIDE ITEMS PER SERVING 2.38
2 BUNS or 2 WHEAT ROUNDS 2.38
PINT SIDE ITEMS (serves 3-4) 5.72/pint
HOUSE SALAD FOR 4 7.92
DOZEN BOIJA CORN MUFFINS 9.70
BBQ or CURRY SAUCE 5.72/pint
DRESSING OR JERK 6.86/pint
SOUP (available seasonally) 5.72/pint
PULLED BBQ WHITE CHICKEN (serves 3-4) 13.50/lb
WHOLE CHICKEN WITH SAUCE 13.50/lb
"Fresh, Healthy Eats for not much dough that will satisfy the whole crew!"
Calypso salads and plates are popular choices for meetings and celebrations. Boxed meals or packaged buffet-style… we can do it all!
Need to pull off an elegant dinner party on short notice? Easy! Many customers don't realize we can put large orders of hot items in foil pans so you can keep it warm while waiting for guests. Transfer Calypso to your favorite platter, salad bowl, basket, or pitcher, and no one will know how easily and affordably you entertained!