Trying to Eat Better?
At Calypso, you can satisfy your hunger while keeping your wellness goals!
At Calypso, you can satisfy your hunger while keeping your wellness goals! One Black Bean Salad provides 60% of your daily Vitamin C and fiber needs, 168% Vitamin C, and a whopping 43 grams of healthy, lean protein!
Whether you are following a structured program like Weight Watchers or you have designed one on your own, we want to help you! We have published our growing list of menu items with nutritional information and points calculations.
GLUTEN SENSITIVE?
LOW CARB?
LOW FAT?
VEGAN?
We have you covered at Calypso!
Click Here for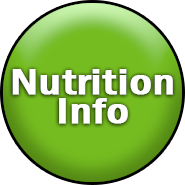 Including Gluten and Points Information
Gluten Sensitive** Menu Items at Calypso
We updated our famous chicken spice mix and it's now great for our gluten sensitive diners!! The vast majority of our menu items are now options for our gluten sensitive customers!
Food Allergies?
We strive to keep our table for allergy sufferers as current as possible, but occasionally we have menu additions and alterations. We welcome your messages to Allison about ingredients: allison@calypsocafe.com.
All menu items are TRANS FAT and MSG-Free. Vegan items are indicated on the menu with a V icon. Soups with a meat base or that include meat are specifically mentioned in the title or description.
Click Here for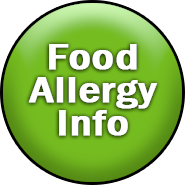 Note: The list of ingredients is a PDF file. If you don't already have a PDF reader, click this link to Download Adobe Acrobat Reader software for free.
Vegetarian or Vegan?
Please check out our

icons on the menu for our numerous vegan options.
Calypso is the perfect place to satisfy both meat-eaters and vegetarians. Our Black Bean Salad with rice is a huge hit with vegetarians, and our Beans and 3 plate gives you a sampling of our variety of side items. Except for some of our soups, all our side items are vegetarian, and most are also vegan (Vegan items clearly marked with icon on menu). We can also customize items for you…Vegans LOVE our Homemade Veggie Burger on 100% whole wheat sandwich round or hearty Black Bean Salad with rice and no dairy…yum.
Low Fat or Low Carb?
Trying to lose body fat? Low Fat continues to deliver results.
Please check out our

heart icons on the menu for our numerous low-fat options
But Low Carb is effective too and many find it easier to follow:
Click Here For An NPR article on a New Study About Low Carb Diets.
Choose the approach you can sustain!
We are all reading about nutrition… the rules seem to change daily! It can be confusing, but Calypso has served the Nashville area with the same healthy dishes for almost 30 years throughout countless diet trends. No question, eating a high fiber diet rich in protein, nutrients, and colorful produce is good for you, but you also need to satisfy your desires… you deserve to enjoy your food!
You will see our ingredients over and over again in health-related columns: lean chicken, beans, tomatoes, onion, green leaf lettuce (never iceberg at Calypso!), fresh fruit, mustard greens, sweet potatoes, corn, cabbage, carrots, almonds, tuna, etc. We also use generous amounts of spices known to have countless health benefits including garlic and peppers. Many items can be tailored to fit your needs: vegans often order the Black Bean Salad without dairy or we can make this fantastic salad low-fat and lower in calories by taking away the chips and dairy. Our legendary Lucayan Salad can be trimmed down by substituting the Lite Vinaigrette dressing (but don't cut the almonds, THEY'RE SO GOOD FOR YOU!). Best of all, even with these modifications, you will not be hungry!
Follow Us on Facebook for the Latest on Our Nutritional Information
*NOTE: Weight Watchers, POINTS and PointsPlus are registered trademarks of Weight Watchers International, Inc. Authentic information about the program is only available at your local Weight Watchers meeting. This site is not affiliated with Weight Watchers International in any way, and Weight Watchers has not reviewed this site for accuracy or suitability for WW members. Information on this site is based on recollections and assumptions of its author and is not warranted for any purpose by its author. All readers are encouraged to go to a Weight Watcher's meeting for actual WW info. All information is intended for your general knowledge only and is not a substitute for medical advice or treatment for specific medical conditions. You should seek prompt health issues and consult your physician before starting a new fitness regimen.
**Gluten Information: Made with ingredients that do not naturally contain gluten. Ingredients are stored in facilities where gluten dust may be present. Depending on vendor, Cheese and Sour Cream can contain gluten.