WE LOVE FEEDBACK FROM OUR CUSTOMERS!
"The food is served fast, but it's not fast food"
"This is a Nashville institution as much as Loveless or Bluebird Café"
"Best cheap eats in town!"
"Quick service, almost no wait to speak of."
"Third-gen Nashvillian, this place has been a family staple for ages –Fresh, inexpensive…joyful staff"
"wow wow wow wow"
"GREAT menu, fantastically spiced, and healthy. Oh man, found it!"
"If you live in Nashville you have to love Calypso!"
 "Best food in Nashville!"
 "The staff is always friendly and welcoming"
 "I loved Calypso Cafe so much I had them cater my summer outdoor wedding a few years back – all my guests loved the meal."
"This is a great local place where you can eat a delicious meal without feeling like you reduced your life expectancy."
"If you have food allergies, no problem"
"Calypso Cafe has been a favorite restaurant of mine for years! The food is fabulous.  The staff at all three locations I've visited in Nashville are friendly and top notch"
"Fresh, Healthy Eats for not much dough that will satisfy the whole crew!"

READ ON….


"Ah-may-zing. If you have food allergies, no problem you can get paleo/vegan/gluten-free options without having to get crazy with the menu."
-Emily C.
"Calypso Cafe is where we go when we don't feel like cooking. It satisfies my husband's vegetarian needs and at the same time, I can get my rotisserie chicken fix. We've brought many out-of-town guests to Calypso Cafe when they've just come off the road – – and they love it."
"The food is served fast but it's not fast food."
-GracieInNashville of Nashville
"Comfort "go to" food". Always fresh, never disappointing. Crisp salads, consistently good side items. Chicken moist, flavorful and good quantity.
"Quick service, almost no wait to speak of."
-joano1234 of Falmouth, Massachusetts:
"wow wow wow wow"
"This place is great I might drive back just to eat. The MARTINIQUE CALLALOO was something I can only dream of these are greens but on a whole new level. I need to see if they ship."
-fatboyracing
"Fresh, Healthy Eats for not much dough that will satisfy the whole crew!"
"Calypso started over 25 years ago serving rotisserie chicken and bountiful salads made with this chicken, as well as black beans, chips and other Caribbean-inspired dishes. Their three sauces for the chicken are flavorful and the side item menu is awesome. Their black beans anchor the menu, combined with the Bojia muffins, Martinique callaloo greens, sweet potatoes, and other delectable items. If you haven't been before, there are three locations around Nashville. Try the Black Bean salad or the Lucayan Salad or the straight-forward rotisserie chicken. They are all tasty, fresh and satisfying."
-JGPnashville of Nashville
"GREAT menu, fantastically spiced, and healthy."
"Having given up bread lately (pseudo Paleo diet), was striving for something tasty but not a salad. Oh man, found it!"
-Mark M. of Baton Rouge, LA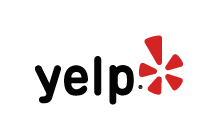 "If you live in Nashville you have to love Calypso!"
"Great simple Caribbean food. Low prices and always tasty. I have been eating there since college…23 years!"
-Vickie Y. of Nashville
"Every time I travel to TN it's a MUST to eat here! Best food in Nashville! I would recommend this restaurant to everybody, and I do. Just a warning, they're usually very busy, but there's a good reason for that. The fruit tea is amazing, the salads are like none other you'll ever have, the black bean dip is the best I've ever had, and the staff is always friendly and welcoming. It's a cool little place with a few different locations. I highly recommend Calypso Cafe! I grew up eating there, and have traveled back to TN for the last 5 years never missing a calypso visit each time."
-Christine R. of El Paso, TX
"I've been patronizing Calypso Cafe for almost six years now and I've always had a great experience. This is a Nashville institution as much as Loveless or Bluebird Cafe, in my opinion. I typically get a white chicken plate and rotate my sides between their black beans, sweet potatoes with coconut, side salad, and muffins because they're all so dang good! Another winner is their black bean salad (you can add chicken for an additional small charge), which is HUGE. I would also like to add they have an impressive selection of dressings and sauces, which are all house made. Oh, and so is their fruit tea, which will knock your socks off. You can eat here for lunch and dinner and have a bill under $10 including tax. They also have fast and easy pickup!"
-Zeb M. of Denver CO
"Third gen Nashvillian, this place has been a family staple for ages –Fresh, inexpensive, tropical vibe… bright colors and joyful staff."
"I loved Calypso Cafe so much I had them cater my summer outdoor wedding a few years back – all my guests loved the meal ????"
-Kate M. of Nashville:
"They have my favorite nacho dish in Nashville. I go for loaded nachos with a side of dill sauce. The staff here is always super nice. This is a great local place where you can eat a delicious meal without feeling like you reduced your life expectancy."
-John M. of Ashland City:
"Best cheap eats in town! Can't go wrong with the black bean salad and a fruit tea. Perfect place to go for a quick lunch break."
-Ben P. of Nashville

"Calypso is just about our family's favorite restaurant, excellent food and very affordable. The staff at all three locations I've visited in Nashville are friendly and top notch. Love those Cuban black beans."
-Steve
"Calypso Cafe has been a favorite restaurant of mine for years!"
"The food is fabulous. We moved from Nashville 10 years ago. On trips back to visit family, a meal from Calypso is a given before leaving for home!"
-Glenda